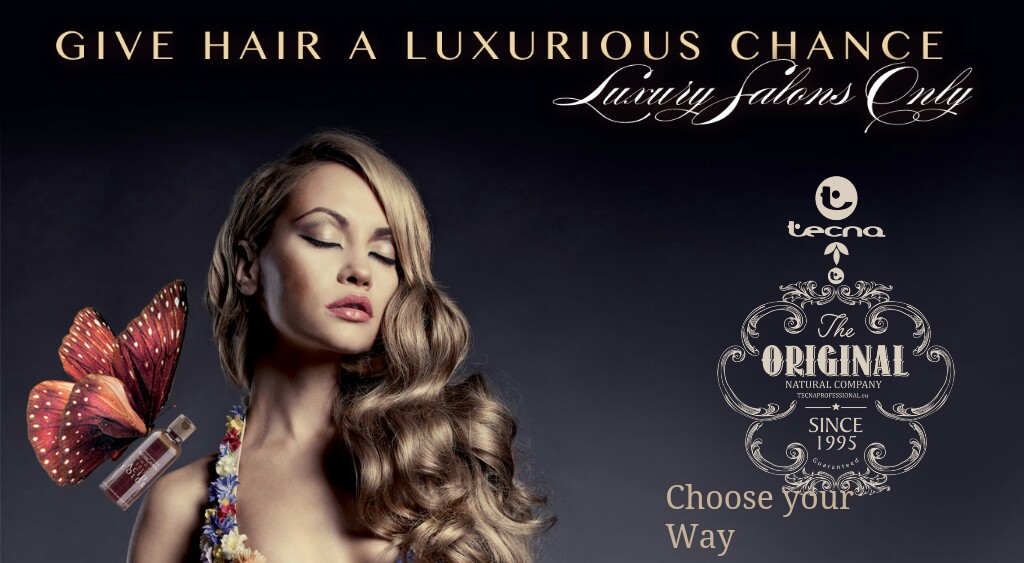 Tecna Italia was established in 1995. Its philosophy is based on the bio-natural concept. This philosophy takes care of the client's and the operator's health. The naturalistic concept is the guideline for hair care.
Tecna was born to solve problems referred to Hair and Scalp offering the correct instruments for the maximum expression of beauty.
Our mission is to make the client's wishes come true and even to foresee them; taking care consciously of the client's global wellness with the right method.
Care and philosophy are the fundamental values Tecna Italia built its relationship with the market. We have chosen to be an ethical company and the human being is our main concern and respect is an indispensable value.
Tecna is recognised as a leader in European Haircare and a trailblazer in the formulation and production of innovative hair colour.  Tecna is an International Brand acclaimed for its integrity and high performance and quality products.
Tecna is sold across the globe in over 20 countries.
"We believe in our cause…. just like you, we want the best"
Tecna products are ecologically controlled and ergonomic as they are composed of ingredients from organic origin.
Tecna products are safe as the company's policy is based, since the initial process of all projects,  on the concept of complete satisfaction and wellness of both the hairdresser and the final client.
For Tecna every product is the synthesis of a technical content that grows between the hairdresser and the final client. In fact, it is when the product gets to the public, that the quality is proved.
Every product has to be easy and pleasant to use to achieve a sensation of pleasure and wellness.
Natural Choice Colours
NCC – Ammonia – Free Oil Colour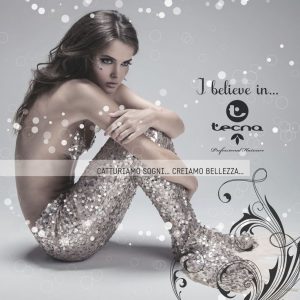 BLEACH – Ammonia free, non-volatile powder and KERATIN cream bleaches
MAKE UP – Pure Organic Fashion Pigments
ACID ELISIR – Transforming Potion turns Permanent colour to ACID colour
K – FACTOR – Heat, driven Keratin repairs damage and tames unruly hair
RLX – Thio and ammonia free Straightener
NATURAL TEXTURE – Ammonia and Thio free waving solutions
Teabase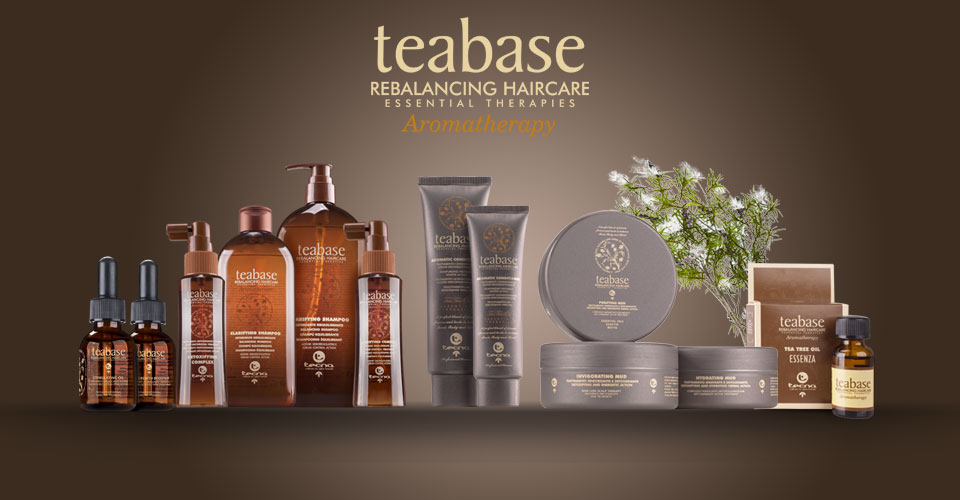 Aromatherapy rebalancing Scalp Therapies that combine tradition in scalp therapies with a modern approach and knowhow.
Detoxifying Complex – scalp detoxifying
Clarifying – Sebum Normalising Therapy
Herbal care – Anti Flaking Therapy
Energetic – Thickening Therapy for fine hair
Invigorating – Hair loss therapy
Essential Oil Scalp Complexes for increased Therapeutic results
Hair Spa
Luxury anti-age hair renewal system for treated and damaged hair.  Breathtaking results from the first application, transform hair and provide a luxurious spa treatment with unsurpassed customer satisfaction.
Contains the exclusive Coenzyme Q10 and is enriched with enzyme therapy for instant results and progressive improvements that, can restore hair to 99% of its original health.